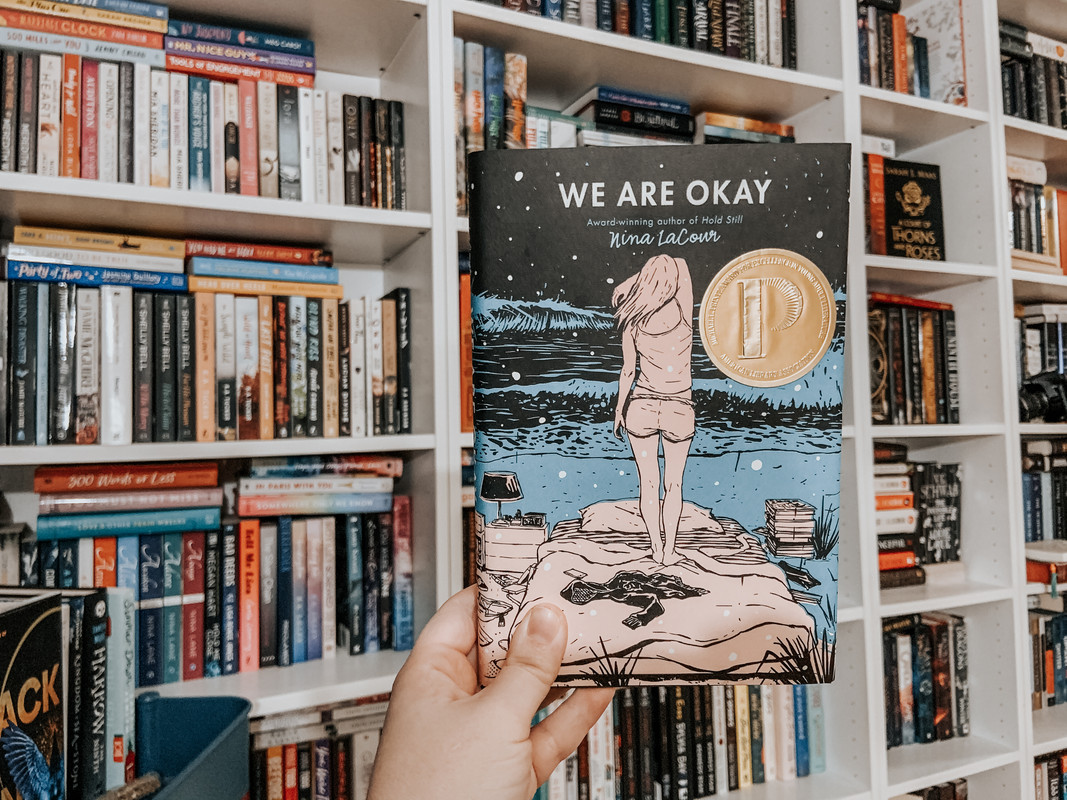 About The Book
Links
Goodreads ~ Amazon ~ Kindle ~ Audiobook ~ Book Depository
You go through life thinking there's so much you need…

Until you leave with only your phone, your wallet, and a picture of your mother.
Marin hasn't spoken to anyone from her old life since the day she left everything behind. No one knows the truth about those final weeks. Not even her best friend, Mabel. But even thousands of miles away from the California coast, at college in New York, Marin still feels the pull of the life and tragedy she's tried to outrun. Now, months later, alone in an emptied dorm for winter break, Marin waits. Mabel is coming to visit, and Marin will be forced to face everything that's been left unsaid and finally confront the loneliness that has made a home in her heart.
Rating
My Review
I think I'm going to have an unpopular opinion here. I'm scrolling through Goodreads reviews about We Are Okay and everyone seems to love it. Unfortunately… I did not. I really wanted to. It really sucks that I've read two books so far this year (working on my third) and I haven't absolutely loved any of them yet!
I don't know if I'm just in a bit of a slump or what. 
This book's main topic is mental illness. Marin's grandfather has a mental illness and he also has cancer (maybe?). I believe that Marin also has a mental illness as well. This book deals with grief and loneliness. This is just a sad book. 
I'm just really sad that this book didn't hit me in the feels. I really thought it would. I just couldn't connect with Marin. I feel like she's irresponsible and I know there is no way she would have been able to take care of herself in that motel. She should have talked to Mabel's family more. She shouldn't have just up and left without speaking to an adult. She ghosted everyone and they automatically just accept her back like nothing happened?
I understand that people should be more understanding when it comes to mental illness. But. People also need to understand that just because you have a mental illness, it doesn't mean you have the right to treat people like crap when they care for you.
I wish this book was from Mabel's perspective. I definitely prefer her over our main character.