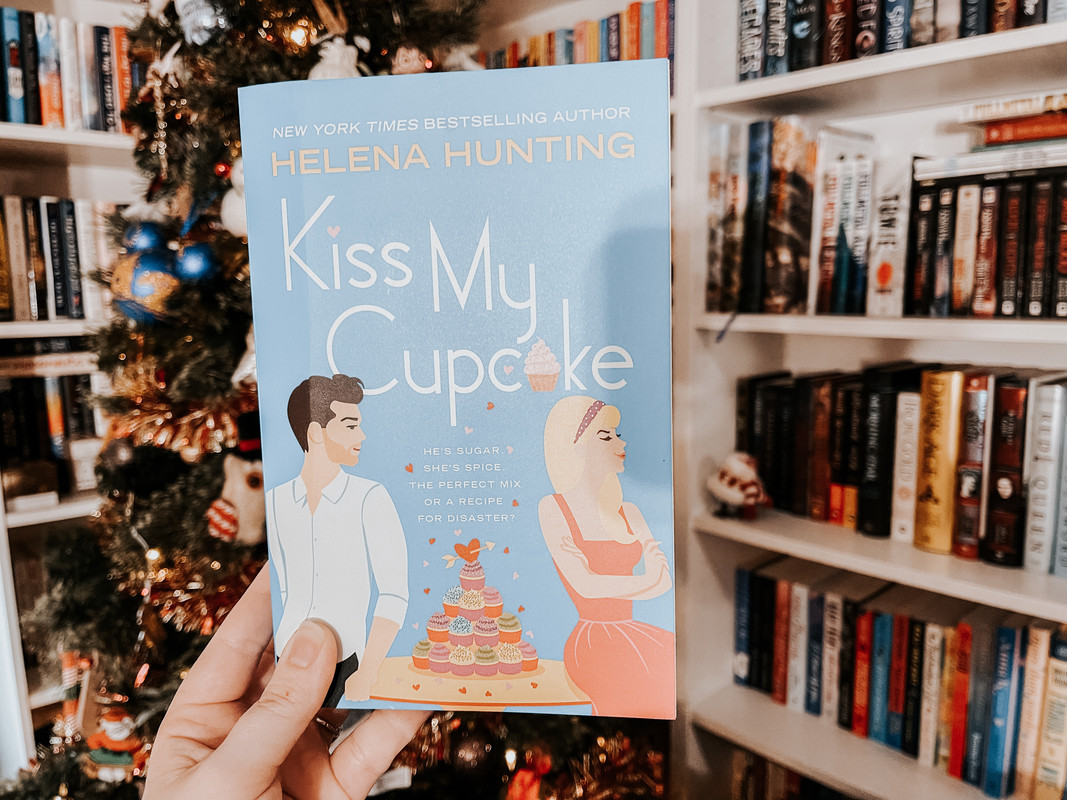 About The Book
Genre: Romance
Pages: 368
Links
Goodreads ~ Amazon ~ Kindle ~ Audiobook ~ Book Depository
Blaire Calloway has planned every Instagram-worthy moment of her cupcake and cocktails shop launch down to the tiniest detail. What she didn't plan on? Ronan Knight and his old-school sports bar next door opening on the very same day. He may be super swoony, but Blaire hasn't spent years obsessing over buttercream and bourbon to have him ruin her chance at success.
From axe throwing (his place) to frosting contests (hers), Blaire and Ronan are constantly trying to one-up each other in a battle to win new customers. But with every clash, there's also an undeniable chemistry. When an even bigger threat to their business comes to town, they're forced to call a temporary time-out on their own war and work together. And the more time Blaire spends getting to know the real Ronan, the more she wonders if it's possible to have her cupcake and eat it too.
My Rating
My Review
I think I am destined to love romances that involve food and cooking!
Kiss My Cupcake follows our two main characters, Blaire and Ronan. Blaire owns a cupcake/cocktail place. I'm not sure what it's necessarily called in the restaurant world… Before her grand opening, she realizes that she has an extremely loud ax-throwing neighbor.
Ronan.
Ronan is Blaire's competition, seeing as he is running a bar. He also manages to open his bar on the same day as Blaire. Making them rivals. Especially since there's a famous vlogger coming to town and looking to name the best bar.
They start off being huge rivals to working together when a chain bar sets up shop next door. When they realize they work well together, they also realize their attractions.
I really enjoyed this book, like I do all of Helena Hunting's books. I loved Ronan, for the most part. I really hated that he kept on calling Blaire "Alice" just because of the way she dressed.
I also really hate the male character on the cover doesn't have any tattoos and Ronan has a ton.
I loved Blaire's character so much. She works hard for everything she has when she could easily have it all handed to her. She's quirky and cute. Blaire compliments Ronan as she is the sweet girl that wears only dressed and he's the hipster with tattoos.
I loved this book. It was sweet and sexy all at the same time. Get it, sweet. I can be so cheesy sometimes.