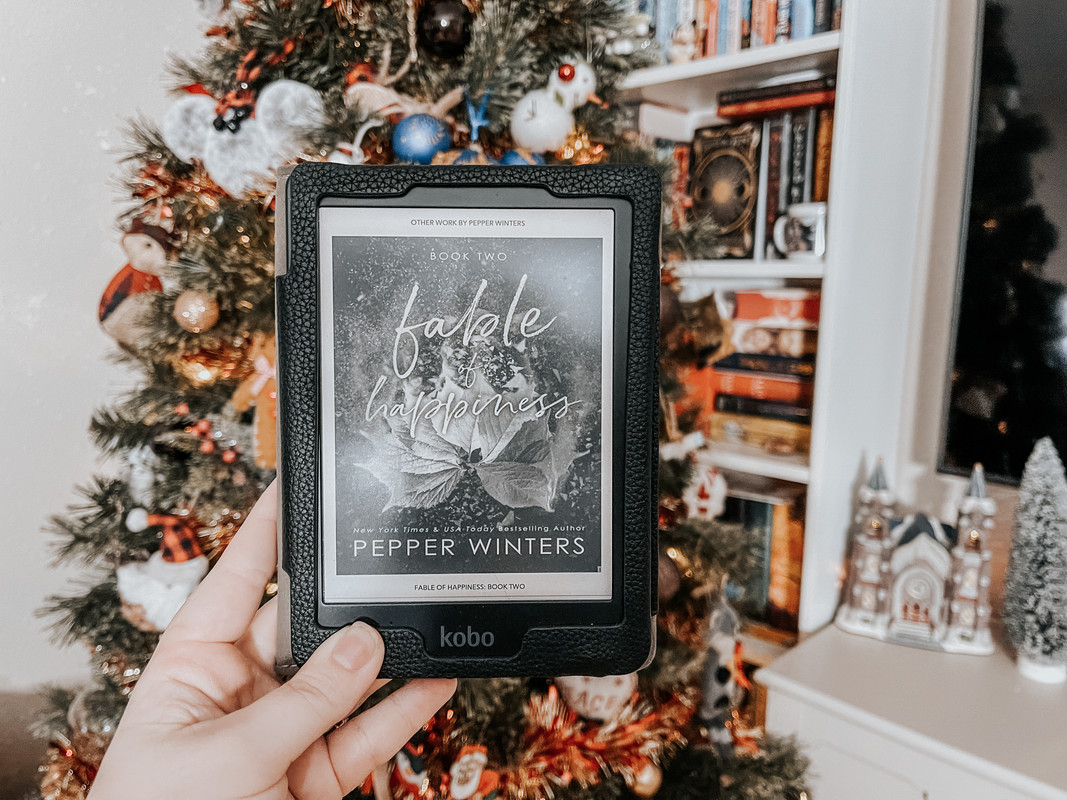 About The Book
Title: Fable of Happiness
Series: Fable #2
Author: Pepper Winters
Genre: Dark Romance
Pages: 434
A valley full of secrets.
A history full of nightmares.
A man who cannot be saved.
And a woman who holds his very life in her hands.

Strange how the villain of a story can so easily become the victim.
Utter lunacy to think the captive might now become the caregiver.
Gemma has a decision to make.
Her life or his.
Follow her heart, even when it's screaming at her to run?
Or turn her back on the man who could become her everything?
Links:
Goodreads ~ Amazon ~ Kindle ~ Audiobook ~ Book Depository


My Review
Wow. Pepper Winters can never do wrong in my eyes. This series is definitely high up on my list of her books. It's also definitely going to end up on my list of the best reads of 2021.
Fable of Happiness book #2 is basically just a continuation of where the first book ends. In this book, Gemma gets more of a feeling of what Kas went through when he was younger and why he is the way he is.
I'm not going to go into much detail because I don't want to spoil anything that happens in the first book. But… OMG. This book. I love how Kas goes from wanting to kill Gemma to wanting to sleep with her. 
Although, I will say that I wish they would just go seek the medical attention that Kas needs. I'm worried for his brain. He better not drop dead. I'll go after Pepper Winters for that one.
Luckily, I waited until all the books were released because this one was left off on a cliffhanger that would have killed me to wait for!
Rating: