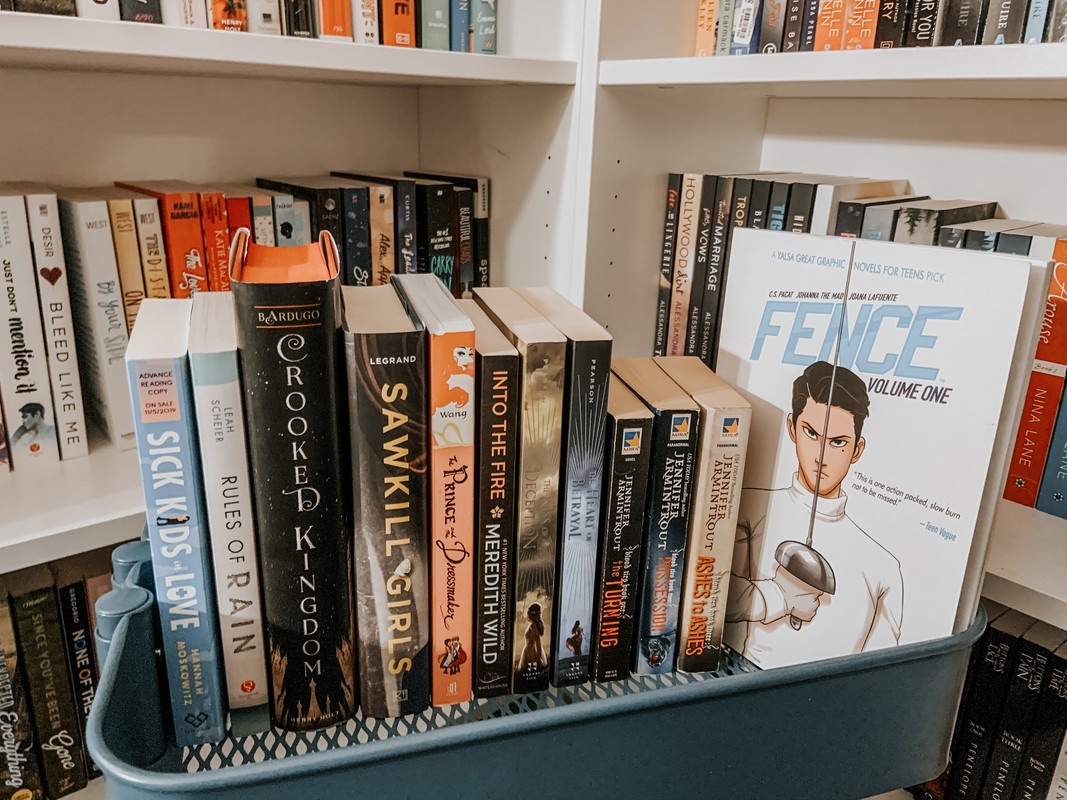 This was a pretty decent reading month for me! I was off work for two weeks due to self-isolation. I was able to get a decent amount read. I didn't read as much as I wanted to, unfortunately. I do go back on vacation in May. I literally work for eight days and go back to staying at home… fun.
I feel like I read a lot of books I only kind of liked. There were two books I absolutely didn't enjoy. I still generously gave them two stars. Yes, one of them is Crooked Kingdom. Don't come at me.
I did a lot of rereading this month. There's a series that I read a long time ago, before I was blogging. I decided to reread them to review them! I love them as much as I did the first couple of times I read them.
This felt like the longest month ever. I thought March felt long. No. April definitely felt longer.
Stats:
Pages: 4,465
Physical: 8
Audiobook: 4
📖 Sick Kids In Love by Hannah Moskowitz ⭐️⭐️⭐️
📖 Rules Of Rain by Leah Scheier ⭐️⭐️⭐️
🎧 Crooked Kingdom by Leigh Bardugo ⭐️⭐️
🎧 Sawkill Girls by Claire LeGrand ⭐️⭐️
📖 The Prince And The Dressmaker by Jen Wang ⭐️⭐️⭐️
📖 Into The Fire by Meredith Wild ⭐️⭐️⭐️
🎧 The Kiss Of Deception by Mary E. Pearson ⭐️⭐️⭐️⭐️
📖 The Turning by Jennifer Armintrout ⭐️⭐️⭐️⭐️⭐️
📖 Possession by Jennifer Armintrout ⭐️⭐️⭐️⭐️⭐️
📖 Fence Vol. 1 by C.S. Pacat ⭐️⭐️⭐️⭐️
🎧 The Heart Of Betrayal by Mary E. Pearson ⭐️⭐️⭐️.5
📖 Ashes To Ashes by Jennifer Armintrout ⭐️⭐️⭐️⭐️⭐️
*each link will take you to my review*