Why can't I keep myself from buying more books? My TBR will last me until the day I die. I got a lot of these books on sale so I think that just makes sense to go on a splurge.
I need to make a space to be able to do my hauls and make the picture nicer. I hate that you can see my wall and stuff. Oh well.
What books did you guys buy in September?

All In Pieces
By Suzanne Young
Published By: SimonPulse on December 1st 2016
Genres: Young Adult, Contemporary, Romance
Pages: 259
Purchase: Amazon – Kindle

"Anger-management issues."

That's how they classified Savannah Sutton after she stuck a pencil in her ex-boyfriend's hand because he mocked her little brother, Evan, for being disabled. That's why they sent her to Brooks Academy—an alternative high school that's used as a temporary detention center.

The days at Brooks are miserable, but at home, life is far more bleak. Savvy's struggling to take care of her brother since her mom left years ago, and her alcoholic dad can't be bothered. Life with Evan is a constant challenge, but he's also the most important person in the world to Savvy.

Then there's Cameron, a new student at Brooks with issues of his own, a guy from a perfect family that Savvy thought only existed on TV. Cameron seems determined to break through every one of the walls Savvy's built around herself—except if she lets herself trust him, it could make everything she's worked so hard for fall apart in an instant.

And with her aunt seeking custody of her brother and her ex-boyfriend seeking revenge, Savvy's fighting to hold all the pieces together. But she's not sure how much tighter she can be pulled before she breaks completely.
Dominated
By Maya Banks
Published By: Berkley Books on May 3rd 2016
Genres: Romance, Adult Fiction, Erotica
Pages: 352
Purchase: Amazon – Kindle

To save her, he had to betray her…

In Drake's shadowy world, his enemies would exploit any weakness he had in order to bring him to his knees, and so he's never allowed himself to care about anyone…never exhibited any vulnerability, and it made him a force to be reckoned with. Until Evangeline—his angel. A woman who slipped past his defenses like no one had ever managed. She was his to protect and ultimately, to do that, he had to do the unthinkable and drive the only good thing in his world away.

But he will stop at nothing to get her back…

Devastated and destroyed, Evangeline doesn't know what made Drake turn on her in such a shocking manner. She only knows she'll never be the same. He once freed her from all her inhibitions, only now she is a prisoner to never-ending pain. But when Drake finds her again, she realizes there is more to his world than she ever imagined, and she must decide if she can once more trust—and submit—to the man who holds her wounded heart in his hands. And he must convince her of just how far he'll go to regain her love and forgiveness.
Courage For Beginners
By Karen Harrington
Published By: Little, Brown Books for Young Readers on August 12th 2014
Genres: Middle Grade, Fiction
Pages: 304
Purchase: Amazon – Kindle

Twelve-year-old Mysti Murphy wishes she were a character in a book. If her life were fictional, she'd magically know how to deal with the fact that her best friend, Anibal Gomez, has abandoned her in favor of being a "hipster." She'd be able to take care of everyone when her dad has to spend time in the hospital. And she'd certainly be able to change her family's secret.

Seventh grade is not turning out the way Mysti had planned. With the help of a hot-air balloon, her new friend Rama Khan, and a bright orange coat, can she find the courage to change?
Where
By Kit Reed
Published By: Tor Books on May 12th 2015
Genres: Fantasy, Fiction
Pages: 240
Purchase: Amazon – Kindle

In a coastal town on the Outer Carolina Banks, David Ribault and Merrill Poulnot are trying to revive their stale relationship and commit to marriage, and a slick developer claiming to be related to a historic town hero, Rawson Steele, has come to town and is buying up property. Steele makes a romantic advance on Merrill and an unusual 5 a.m appointment outside of town with David. But Steele is a no-show, and at the time of the appointment everyone in the town disappears, removed entirely from our space and time to a featureless isolated village—including Merrill and her young son. David searches desperately but all seems lost for Steele is in the other village with Merrill. Kit Reed's Where is a spooky, unsettling speculative fiction.
The Three
By Sarah Lotz
Published By: Little, Brown and Company on May 20th 2017
Genres: Fiction, Horror, Mystery
Pages: 471
Purchase: Amazon – Kindle

The world is stunned when four commuter planes crash within hours of each other on different continents. Facing global panic, officials are under pressure to find the causes. With terrorist attacks and environmental factors ruled out, there doesn't appear to be a correlation between the crashes, except that in three of the four air disasters a child survivor is found in the wreckage.

Dubbed 'The Three' by the international press, the children all exhibit disturbing behavioural problems, presumably caused by the horror they lived through and the unrelenting press attention. This attention becomes more than just intrusive when a rapture cult led by a charismatic evangelical minister insists that the survivors are three of the four harbingers of the apocalypse. The Three are forced to go into hiding, but as the children's behaviour becomes increasingly disturbing, even their guardians begin to question their miraculous survival…
How To Behave In A Crowd
By Camille Bordas
Published By: Tim Duggan Books on August 15th 2017
Genres: Fiction
Pages: 336
Purchase: Amazon – Kindle

Isidore Mazal is eleven years old, the youngest of six siblings living in a small French town. He doesn't quite fit in. Berenice, Aurore, and Leonard are on track to have doctorates by age twenty-four. Jeremie performs with a symphony, and Simone, older than Isidore by eighteen months, expects a great career as a novelist–she's already put Isidore to work on her biography. The only time they leave their rooms is to gather on the old, stained couch and dissect prime-time television dramas in light of Aristotle's Poetics.

Isidore has never skipped a grade or written a dissertation. But he notices things the others don't, and asks questions they fear to ask. So when tragedy strikes the Mazal family, Isidore is the only one to recognize how everyone is struggling with their grief, and perhaps the only one who can help them if he doesn't run away from home first.

Isidore's unstinting empathy, combined with his simmering anger, makes for a complex character study, in which the elegiac and comedic build toward a heartbreaking conclusion. With How to Behave in a Crowd, Camille Bordas immerses readers in the interior life of a boy puzzled by adulthood and beginning to realize that the adults around him are just as lost.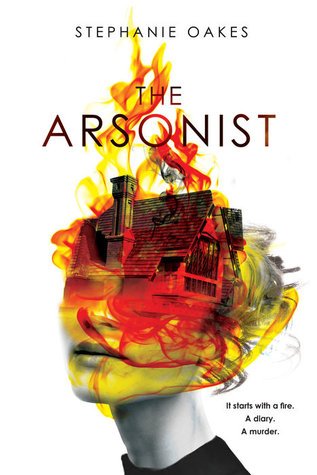 The Arsonist
By Stephanie Oakes
Published By: Dial Books on August 22 2017
Genres: Young Adult, Contemporary, Mystery
Pages: 400
Purchase: Amazon – Kindle

Molly Mavity is not a normal teenage girl. For one thing, her father is a convicted murderer, and his execution date is fast approaching. For another, Molly refuses to believe that her mother is dead, and she waits for the day when they'll be reunited . . . despite all evidence that this will never happen.

Pepper Yusef is not your average teenage boy. A Kuwaiti immigrant with epilepsy, serious girl problems, and the most useless seizure dog in existence, he has to write a series of essays over the summer . . . or fail out of school.

And Ava Dreyman—the brave and beautiful East German resistance fighter whose murder at seventeen led to the destruction of the Berlin Wall—is unlike anyone you've met before.

When Molly gets a package leading her to Pepper, they're tasked with solving a decades-old mystery: find out who killed Ava, back in 1989. Using Ava's diary for clues, Molly and Pepper realize there's more to her life—and death—than meets the eye. Someone is lying to them. And someone out there is guiding them along, desperate for answers.
A Map For Wrecked Girls
By Jessica Taylor
Published By: Dial Books on August 15th 2017
Genres: Young Adult, Contemporary
Pages: 368
Purchase: Amazon – Kindle

We sat at the edge of the ocean—my sister Henri and I—inches apart but not touching at all. We'd been so sure someone would find us by now.

Emma had always orbited Henri, her fierce, magnetic queen bee of an older sister, and the two had always been best friends. Until something happened that wrecked them.

I'd trusted Henri more than I'd trusted myself. Wherever she told me to go, I'd follow.

Then the unthinkable occurs—a watery nightmare off the dazzling coast. The girls wash up on shore, stranded. Their only companion is Alex, a troubled boy agonizing over his own secrets. Trapped in this gorgeous hell, Emma and Alex fall together as Emma and Henri fall catastrophically apart.

For the first time, I was afraid we'd die on this shore.

To find their way home, the sisters must find their way back to each other. But there's no map for this—or anything. Can they survive the unearthing of the past and the upheaval of the present?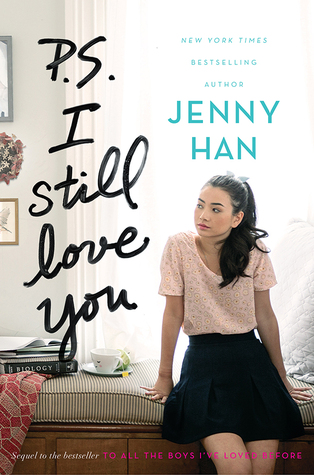 P.S. I Still Love You
By Jenny Han
Published By: Simon & Schuster Books for Young Readers on May 26th 2015
Genres: Young Adult, Contemporary, Romance
Pages: 337
Purchase: Amazon – Kindle

Lara Jean didn't expect to really fall for Peter. She and Peter were just pretending. Except suddenly they weren't. Now Lara Jean is more confused than ever. When another boy from her past returns to her life, Lara Jean's feelings for him return too. Can a girl be in love with two boys at once?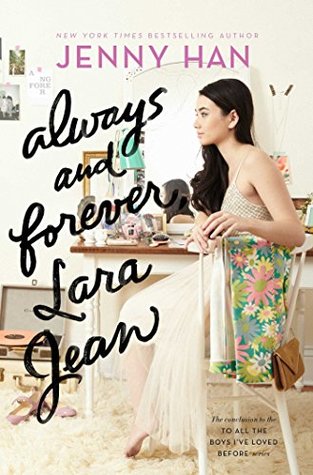 Always And Forever, Lara Jean
By Jenny Han
Published By: Simon & Schuster Books for Young Readers on May 2nd 2017
Genres: Young Adult, Romance, Contemporary
Pages: 325
Purchase: Amazon – Kindle

Lara Jean is having the best senior year. And there's still so much to look forward to: a class trip to New York City, prom with her boyfriend Peter, Beach Week after graduation, and her dad's wedding to Ms. Rothschild. Then she'll be off to college with Peter, at a school close enough for her to come home and bake chocolate chip cookies on the weekends.

Life couldn't be more perfect!

At least, that's what Lara Jean thinks…until she gets some unexpected news.

Now the girl who dreads change must rethink all her plans—but when your heart and your head are saying two different things, which one should you listen to?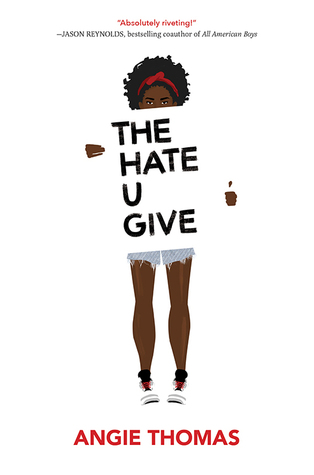 The Hate U Give
By Angie Thomas
Published By: Balzer & Bray/Harperteen on February 28th 2017
Genres: Young Adult, Contemporary, Fiction
Pages: 444
Purchase: Amazon – Kindle

Sixteen-year-old Starr Carter moves between two worlds: the poor neighborhood where she lives and the fancy suburban prep school she attends. The uneasy balance between these worlds is shattered when Starr witnesses the fatal shooting of her childhood best friend Khalil at the hands of a police officer. Khalil was unarmed.

Soon afterward, his death is a national headline. Some are calling him a thug, maybe even a drug dealer and a gangbanger. Protesters are taking to the streets in Khalil's name. Some cops and the local drug lord try to intimidate Starr and her family. What everyone wants to know is: what really went down that night? And the only person alive who can answer that is Starr.

But what Starr does or does not say could upend her community. It could also endanger her life.
Replica
By Lauren Oliver
Published By: HarperCollins on June 20th 2017
Genres: Young Adult, Science Fiction
Pages: 560
Purchase: Amazon – Kindle

Lyra's story begins in the Haven Institute, a building tucked away on a private island off the coast of Florida that from a distance looks serene and even beautiful. But up close the locked doors, military guards, and biohazard suits tell a different story. In truth, Haven is a clandestine research facility where thousands of replicas, or human models, are born, raised, and observed. When a surprise attack is launched on Haven, two of its young experimental subjects—Lyra, or 24, and the boy known only as 72—manage to escape.

Gemma has been in and out of hospitals for as long as she can remember. A lonely teen, her life is circumscribed by home, school, and her best friend, April. But after she is nearly abducted by a stranger claiming to know her, Gemma starts to investigate her family's past and discovers her father's mysterious connection to the secretive Haven research facility. Hungry for answers, she travels to Florida, only to stumble upon two replicas and a completely new set of questions.

While the stories of Lyra and Gemma mirror each other, each contains breathtaking revelations critically important to the other story. Replica is an ambitious, thought-provoking masterwork.
Chasing Red
By Isabelle Ronin
Published By: Sourcebooks Casablanca on September 5th 2017
Genres: New Adult, Romance, Contemporary
Pages: 396
Purchase: Amazon – Kindle

They said she was going to be my ruin…
Then let her ruin me.

Caleb Lockhart has everything—wealth, adoration, a brilliant future. Until a chance encounter with a siren in a red dress changes everything. Until he meets the woman he dubs Red.

Veronica Strafford's past makes it hard for her to trust anyone. Now, kicked out of her apartment, she reluctantly accepts Caleb's offer for a place to stay.

Caleb feels intensely drawn to Veronica. And, for the first time in his life, he really wants something—someone. Too bad Veronica's heart might just be the one thing Caleb can't win.
Because You'll Never Meet Me
By Leah Thomas
Published By: Bloomsbury Children's Books on July 2nd 2015
Genres: Young Adult, Contemporary
Pages: 344
Purchase: Amazon – Kindle

Ollie and Moritz are best friends, but they can never meet. Ollie is allergic to electricity. Contact with it causes debilitating seizures. Moritz's weak heart is kept pumping by an electronic pacemaker. If they ever did meet, Ollie would seize. But Moritz would die without his pacemaker. Both hermits from society, the boys develop a fierce bond through letters that become a lifeline during dark times—as Ollie loses his only friend, Liz, to the normalcy of high school and Moritz deals with a bully set on destroying him.

A story of impossible friendship and hope under strange circumstances, this debut is powerful, dark and humorous in equal measure. These extraordinary voices bring readers into the hearts and minds of two special boys who, like many teens, are just waiting for their moment to shine.
Strange Sweet Song
By Adi Rule
Published By: St. Martin's Griffin on March 11th 2014
Genres: Young Adult, Fantasy
Pages: 336
Purchase: Amazon – Kindle

A young soprano enrolls in a remote music academy where nothing, not even her mysterious young vocal coach, is as it seems.

Outside Dunhammond Conservatory, there lies a dark forest. And in the forest, they say, lives a great beast called the Felix. But Sing da Navelli never put much faith in the rumors and myths surrounding the school; music flows in her blood, and she is there to sing for real. This prestigious academy will finally give her the chance to prove her worth—not as the daughter of world-renowned musicians—but as an artist and leading lady in her own right.

Yet despite her best efforts, there seems to be something missing from her voice. Her doubts about her own talent are underscored by the fact that she is cast as the understudy in the school's production of her favorite opera, Angelique. Angelique was written at Dunhammond, and the legend says that the composer was inspired by forest surrounding the school, a place steeped in history, magic, and danger. But was it all a figment of his imagination, or are the fantastic figures in the opera more than imaginary?

Sing must work with the mysterious Apprentice Nathan Daysmoor as her vocal coach, who is both her harshest critic and staunchest advocate. But Nathan has secrets of his own, secrets that are entwined with the myths and legends surrounding Dunhammond, and the great creature they say lives there.

Lyrical, gothic, and magical, Strange Sweet Song by Adi Rule will captivate and enchant readers.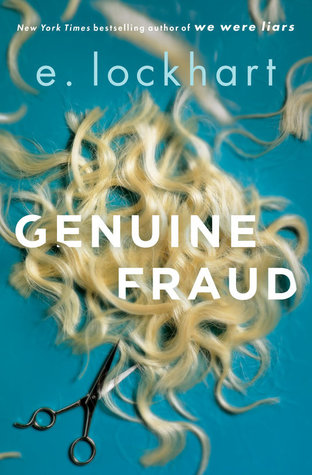 Genuine Fraud
By E. Lockhart
Published By: Delacorte Press on September 5th 2017
Genres: Young Adult, Mystery, Contemporary
Pages: 272
Purchase: Amazon – Kindle

The story of a young woman whose diabolical smarts are her ticket into a charmed life. But how many times can someone reinvent themselves? You be the judge.

Imogen is a runaway heiress, an orphan, a cook, and a cheat.
Jule is a fighter, a social chameleon, and an athlete.
An intense friendship. A disappearance. A murder, or maybe two.
A bad romance, or maybe three.
Blunt objects, disguises, blood, and chocolate. The American dream, superheroes, spies, and villains.
A girl who refuses to give people what they want from her.
A girl who refuses to be the person she once was.
Dividing Eden
By Joelle Charbonneau
Published By: HarperCollins on June 6th 2017
Genres: Young Adult, Fantasy
Pages: 336
Purchase: Amazon – Kindle

Twins Carys and Andreus were never destined to rule Eden. With their older brother next in line to inherit the throne, the future of the kingdom was secure.

But appearances—and rivals—can be deceiving. When Eden's king and crown prince are killed by assassins, Eden desperately needs a monarch, but the line of succession is no longer clear. With a ruling council scheming to gain power, Carys and Andreus are faced with only one option—to take part in a Trial of Succession that will determine which one of them is worthy of ruling the kingdom.

As sister and brother, Carys and Andreus have always kept each other safe—from their secrets, from the court, and from the monsters lurking in the mountains beyond the kingdom's wall. But the Trial of Succession will test the bonds of trust and family.

With their country and their hearts divided, Carys and Andreus will discover exactly what each will do to win the crown. How long before suspicion takes hold and the thirst for power leads to the ultimate betrayal?
Your Voice Is All I Hear
By Leah Scheier
Published By: Sourcebooks Fire on September 1st 2015
Genres: Young Adult, Contemporary
Pages: 328
Purchase: Amazon – Kindle

I was the one he trusted. I was the one he loved, the only one who believed him, even when his own mother had locked him up and thrown away the key.

And now, I was going to pass down the white tiled hallway, knock on his doctor's office door, slam his secret notebook on her desk and make her read it, make her understand what he was hiding, make her see what only I had seen.

April won't let Jonah go without a fight.

He's her boyfriend—her best friend. She'll do anything to keep him safe. But as Jonah slips into a dark depression, trying to escape the traumatic past that haunts him, April is torn. To protect Jonah, she risks losing everything: family, friends, an opportunity to attend a prestigious music school. How much must she sacrifice? And will her voice be loud enough to drown out the dissenters—and the ones in his head?
The Start Of Me And You
By Emery Lord
Published By: Bloomsbury USA Childrens on March 1st 2016
Genres: Young Adult, Contemporary, Romance
Pages: 416
Purchase: Amazon – Kindle

It's been one year since it happened…

When Paige Hancock's first boyfriend died in a swimming accident, she shut out almost everyone. Now Paige has decided it's finally time to rejoin the world, and she has a plan. First on the list: go out with Ryan Chase, her longtime and newly single crush. And last on the list: swim. Terrifying, yet possible?

But when Ryan's sweet, nerdy cousin Max moves to town and recruits Paige for the QuizBowl team (of all things!), her perfect plan is thrown for a serious loop. Starting over isn't easy, but Paige knows the scariest things are usually the most difficult. Can she face her fears and open herself up to life and love again?
The One The Got Away
By Melissa Pimentel
Published By: Thomas Dunne Books on August 22nd 2017
Genres: Adult, Romance, Contemporary
Pages: 400
Purchase: Amazon – Kindle

Ruby and Ethan were perfect for each other. Until the day they suddenly weren't.

Ten years later, Ruby's single, having spent the last decade focusing on her demanding career and hectic life in Manhattan. There's barely time for a trip to England for her little sister's wedding. And there's certainly not time to think about seeing Ethan there for the first time in years.

But as the family frantically prepare for the big day, Ruby can't help but wonder if she made the right choice all those years ago? Because there's nothing like a wedding for stirring up the past . .
The Assassin Game
By Kirsty McKay
Published By: Sourcebooks Fire on August 16th 2016
Genres: Young Adult, Mystery, Thriller
Pages: 325
Purchase: Amazon – Kindle

Who will be left after lights out?

Tag, you're it…

It's 4:00 a.m. when they come for me. I am already awake, strung out on the fear that they will come, and the fear that they won't. When I finally hear the click of the latch on the dormitory door, I have only a second to brace myself before—

At Cate's isolated boarding school, Killer is more than a game—it's an elite secret society. Members must avoid being "Killed" during a series of thrilling pranks, and only the Game Master knows who the "Killer" is. When Cate's finally invited to join the Assassins' Guild, she know it's her ticket to finally feeling like she belongs.

But when the game becomes all too real, the school threatens to shut it down. Cate will do anything to keep playing and save the Guild. But can she find the real assassin before she's the next target?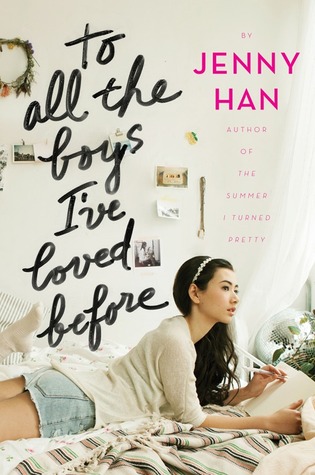 To All The Boys I've Loved Before
By Jenny Han
Published By: Penerbit Spring on March 20th 2015
Genres: Young Adult, Contemporary, Romance
Pages: 320
Purchase: Amazon – Kindle

What if all the crushes you ever had found out how you felt about them… all at once?

Sixteen-year-old Lara Jean Song keeps her love letters in a hatbox her mother gave her. They aren't love letters that anyone else wrote for her; these are ones she's written. One for every boy she's ever loved—five in all. When she writes, she pours out her heart and soul and says all the things she would never say in real life, because her letters are for her eyes only. Until the day her secret letters are mailed, and suddenly, Lara Jean's love life goes from imaginary to out of control.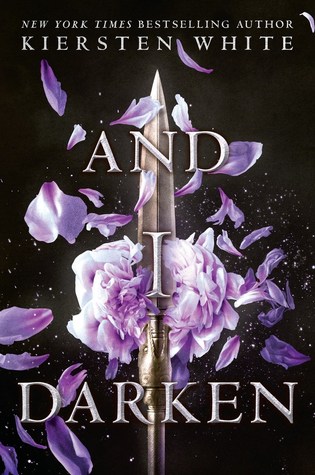 And I Darken
By Kiersten White
Published By: Delacorte Press on June 28th 2016
Genres: Young Adult, Fantasy, Historical
Pages: 475
Purchase: Amazon – Kindle

No one expects a princess to be brutal. And Lada Dragwlya likes it that way. Ever since she and her gentle younger brother, Radu, were wrenched from their homeland of Wallachia and abandoned by their father to be raised in the Ottoman courts, Lada has known that being ruthless is the key to survival. She and Radu are doomed to act as pawns in a vicious game, an unseen sword hovering over their every move. For the lineage that makes them special also makes them targets.

Lada despises the Ottomans and bides her time, planning her vengeance for the day when she can return to Wallachia and claim her birthright. Radu longs only for a place where he feels safe. And when they meet Mehmed, the defiant and lonely son of the sultan, Radu feels that he's made a true friend—and Lada wonders if she's finally found someone worthy of her passion.

But Mehmed is heir to the very empire that Lada has sworn to fight against—and that Radu now considers home. Together, Lada, Radu, and Mehmed form a toxic triangle that strains the bonds of love and loyalty to the breaking point.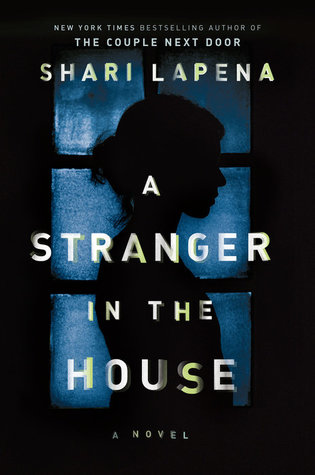 A Stranger In The House
By Shari Lapena
Published By: Pamela Dorman Books on August 15th 2017
Genres: Fiction, Thriller, Mystery
Pages: 305
Purchase: Amazon – Kindle

Karen and Tom Krupp are happy—they've got a lovely home in upstate New York, they're practically newlyweds, and they have no kids to interrupt their comfortable life together. But one day, Tom returns home to find Karen has vanished—her car's gone and it seems she left in a rush. She even left her purse—complete with phone and ID—behind.

There's a knock on the door—the police are there to take Tom to the hospital where his wife has been admitted. She had a car accident, and lost control as she sped through the worst part of town.

The accident has left Karen with a concussion and a few scrapes. Still, she's mostly okay—except that she can't remember what she was doing or where she was when she crashed. The cops think her memory loss is highly convenient, and they suspect she was up to no good.

Karen returns home with Tom, determined to heal and move on with her life. Then she realizes something's been moved. Something's not quite right. Someone's been in her house. And the police won't stop asking questions.

Because in this house, everyone's a stranger. Everyone has something they'd rather keep hidden. Something they might even kill to keep quiet.
One Dark Throne
By Kendare Blake
Published By: Harper Teen on September 19th 2017
Genres: Young Adult, Fantasy
Pages: 464
Purchase: Amazon – Kindle

The battle for the Crown has begun, but which of the three sisters will prevail?

With the unforgettable events of the Quickening behind them and the Ascension Year underway, all bets are off. Katharine, once the weak and feeble sister, is stronger than ever before. Arsinoe, after discovering the truth about her powers, must figure out how to make her secret talent work in her favor without anyone finding out. And Mirabella, once thought to be the strongest sister of all and the certain Queen Crowned, faces attacks like never before—ones that put those around her in danger she can't seem to prevent.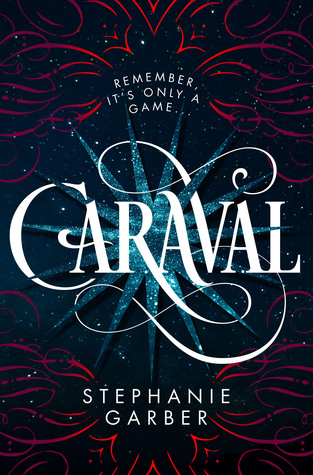 Caraval
By Stephanie Garber
Published By: Flatiron Books on January 31st 2017
Genres: Young Adult, Fantasy
Pages: 407
Purchase: Amazon – Kindle

Remember, it's only a game…

Scarlett Dragna has never left the tiny island where she and her sister, Tella, live with their powerful, and cruel, father. Now Scarlett's father has arranged a marriage for her, and Scarlett thinks her dreams of seeing Caraval—the faraway, once-a-year performance where the audience participates in the show—are over.

But this year, Scarlett's long-dreamt-of invitation finally arrives. With the help of a mysterious sailor, Tella whisks Scarlett away to the show. Only, as soon as they arrive, Tella is kidnapped by Caraval's mastermind organizer, Legend. It turns out that this season's Caraval revolves around Tella, and whoever finds her first is the winner.

Scarlett has been told that everything that happens during Caraval is only an elaborate performance. Nevertheless she becomes enmeshed in a game of love, heartbreak, and magic. And whether Caraval is real or not, Scarlett must find Tella before the five nights of the game are over or a dangerous domino effect of consequences will be set off, and her beloved sister will disappear forever.

Welcome, welcome to Caraval…beware of getting swept too far away.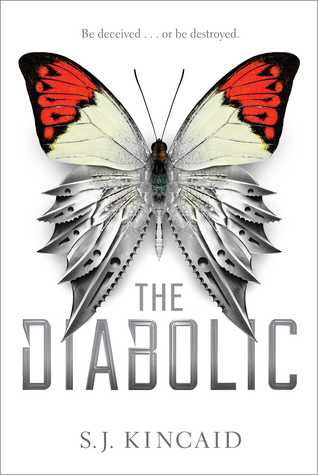 The Diabolic
By S.J. Kincaid
Published By: Simon Schuster Books for Young Readers on November 1st 2016
Genres: Young Adult, Fantasy, Science Fiction
Pages: 416
Purchase: Amazon – Kindle

A Diabolic is ruthless. A Diabolic is powerful. A Diabolic has a single task: Kill in order to protect the person you've been created for. Nothing else.

For Nemesis, that person is Sidonia, heir to the galactic Senate. The two grew up side by side, and there's no one Nemesis wouldn't kill to keep her safe. But when the power-mad Emperor summons Sidonia to the Imperial Court as a hostage, there is only one way for Nemesis to protect Sidonia.

She must become her.

Now one of the galaxy's most dangerous weapons is masquerading in a world of corrupt politicians and two-faced Senators' children, and Nemesis must find within herself the one thing she's been told she doesn't have—humanity. With the Empire beginning to fracture and rebellion looming, that could be the one thing that saves her and the Empire itself.
Gabriel's Redemption
By Sylvain Reynard
Published By: Berkley Trade on December 3rd 2013
Genres: Adult, Romance
Pages: 477
Purchase: Amazon – Kindle

Professor Gabriel Emerson has left his position at the University of Toronto to embark on a new life with his beloved Julianne. Together, he's confident that they can face any challenge. And he's eager to become a father.

But Julianne's graduate program threatens Gabriel's plans, as the pressures of being a student become all consuming. When she is given the honor of presenting an academic lecture at Oxford, Gabriel is forced to confront her about the subject of her presentation – research that conflicts with his own. And in Oxford, several individuals from their past appear, including an old nemesis intent on humiliating Julia and exposing one of Gabriel's darkest secrets.

In an effort to confront his remaining demons, Gabriel begins a quest to discover more about his biological parents, beginning a chain of events that has startling repercussions for himself, Julianne, and his hope of having a family.
Three Dark Crowns
By Kendare Blake
Published By: HarperTeen on September 20th 2016
Genres: Young Adult, Fantasy
Pages: 398
Purchase: Amazon – Kindle

When kingdom come, there will be one.

In every generation on the island of Fennbirn, a set of triplets is born—three queens, all equal heirs to the crown and each possessor of a coveted magic. Mirabella is a fierce elemental, able to spark hungry flames or vicious storms at the snap of her fingers. Katharine is a poisoner, one who can ingest the deadliest poisons without so much as a stomachache. Arsinoe, a naturalist, is said to have the ability to bloom the reddest rose and control the fiercest of lions.

But becoming the Queen Crowned isn't solely a matter of royal birth. Each sister has to fight for it. And it's not just a game of win or lose…it's life or death. The night the sisters turn sixteen, the battle begins.

The last queen standing gets the crown.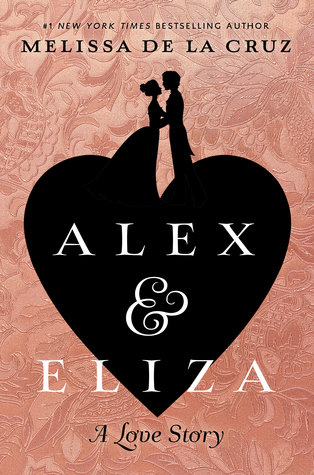 Alex & Eliza
By Melissa De La Cruz
Published By: G.P. Putnam's Sons Books for Young Readers on April 11th 2017
Genres: Young Adult, Romance, Historical
Pages: 368
Purchase: Amazon – Kindle

Their romance shaped a nation. The rest was history.

1777. Albany, New York.

As battle cries of the American Revolution echo in the distance, servants flutter about preparing for one of New York society's biggest events: the Schuylers' grand ball. Descended from two of the oldest and most distinguished bloodlines in New York, the Schuylers are proud to be one of their fledgling country's founding families, and even prouder still of their three daughters—Angelica, with her razor-sharp wit; Peggy, with her dazzling looks; and Eliza, whose beauty and charm rival that of both her sisters, though she'd rather be aiding the colonists' cause than dressing up for some silly ball.

Still, she can barely contain her excitement when she hears of the arrival of one Alexander Hamilton, a mysterious, rakish young colonel and General George Washington's right-hand man. Though Alex has arrived as the bearer of bad news for the Schuylers, he can't believe his luck—as an orphan, and a bastard one at that—to be in such esteemed company. And when Alex and Eliza meet that fateful night, so begins an epic love story that would forever change the course of American history.
Gracefully Grayson
By Ami Polonsky
Published By: Disney-Hyperion on November 4th 2014
Genres: Young Adult, LGBTQ+, Contemporary
Pages: 250
Purchase: Amazon – Kindle

Alone at home, twelve-year-old Grayson Sender glows, immersed in beautiful thoughts and dreams. But at school, Grayson grasps at shadows, determined to fly under the radar. Because Grayson has been holding onto a secret for what seems like forever: "he" is a girl on the inside, stuck in the wrong gender's body.

The weight of this secret is crushing, but leaving it behind would mean facing ridicule, scorn, and rejection. Despite these dangers, Grayson's true self itches to break free. Strengthened by an unexpected friendship and a caring teacher who gives her a chance to step into the spotlight, Grayson might finally have the tools to let her inner light shine.
In The Red
By Elena Mauli Shapiro
Published By: Little, Brown and Company on September 16th 2014
Genres: Fiction, Romance
Pages: 288
Purchase: Amazon – Kindle

When Irina–Romanian by birth but brought up by American parents who have never understood her-arrives at college she quickly abandons ordinary student life for an affair with an older, mysterious Romanian man named Andrei.

Andrei awakens a powerful sensuality in Irina. And he has money – lots of it. For the first time, Irina feels free. But the longer she stays with Andrei, the more she is certain that she can't leave, and that may be complicit in Andrei's work – whatever that "work" might be. Then an unexpected friendship with a young Russian bride opens the door to escape, and also revenge.
The Quorum
By Kim Newman
Published By: Titan Books on October 22nd 2013
Genres: Fiction, Horror
Pages: 400
Purchase: Amazon – Kindle

In 1961, Derek Leech emerges fully formed from the polluted River Thames, destined to found a global media empire. In 1978, three ambitious young men strike a deal with Leech. They are offered wealth, glamour, and success, but a price must be paid. In 1994, Leech's purpose moves to its conclusion, and as the men struggle, they realize to truth of the ultimate price.
Stargazer
By Claudia Gray
Published By: HarperTeen on February 9th 2010
Genres: Young Adult, Paranormal
Pages: 329
Purchase: Amazon – Kindle

The vampire in me was closer to the surface . . .

Bianca, born to two vampires, has always been told her destiny is to become one. But she has fallen in love with Lucas, a vampire hunter who infiltrated Evernight Academy, the exclusive vampire boarding school she attends. Bianca will do anything to be with Lucas, even if it means lying to the powerful vampires of Evernight.

Her deceit leads her to dig deep into the mysteries of the school, and Bianca discovers that even those she trusts the most have their own dark secrets. When a ghostly force begins attacking Evernight—and targeting Bianca—she learns a shocking truth about her past that will forever change her future.
All Lined Up
By Cora Carmack
Published By: William Morrow Paperbacks on May 13th 2014
Genres: New Adult, Romance, Contemporary
Pages: 305
Purchase: Amazon – Kindle

In Texas, two things are cherished above all else—football and gossip. My life has always been ruled by both.

Dallas Cole loathes football. That's what happens when you spend your whole childhood coming in second to a sport. College is her time to step out of the bleachers, and put the playing field (and the players) in her past.

But life doesn't always go as planned. As if going to the same college as her football star ex wasn't bad enough, her father, a Texas high school coaching phenom, has decided to make the jump to college ball… as the new head coach at Rusk University. Dallas finds herself in the shadows of her father and football all over again.

Carson McClain is determined to go from second-string quarterback to the starting line-up. He needs the scholarship and the future that football provides. But when a beautiful redhead literally falls into his life, his focus is more than tested. It's obliterated.

Dallas doesn't know Carson is on the team. Carson doesn't know that Dallas is his new coach's daughter.

And neither of them know how to walk away from the attraction they feel.
Feuds
By Avery Hastings
Published By: St. Martin's Griffin on September 2nd 2014
Genres: Young Adult, Dystopia
Pages: 272
Purchase: Amazon – Kindle

For Davis Morrow, perfection is a daily reality. Like all Priors, Davis has spent her whole life primed to be smarter, stronger, and more graceful than the lowly Imperfects, or "Imps." A fiercely ambitious ballerina, Davis is only a few weeks away from qualifying for the Olympiads and finally living up to her mother's legacy when she meets Cole, a mysterious boy who leaves her with more questions each time he disappears.

Davis has no idea that Cole has his own agenda, or that he's a rising star in the FEUDS, an underground fighting ring where Priors gamble on Imps. Cole has every reason to hate Davis—her father's campaign hinges on the total segregation of the Imps and Priors—but despite his best efforts, Cole finds himself as drawn to Davis as she is to him.

Then Narxis, a deadly virus, takes its hold–and Davis's friends start dying. When the Priors refuse to acknowledge the epidemic, Davis has no one to turn to but Cole. Falling in love was never part of their plan, but their love may be the only thing that can save her world…in Avery Hastings's Feuds.