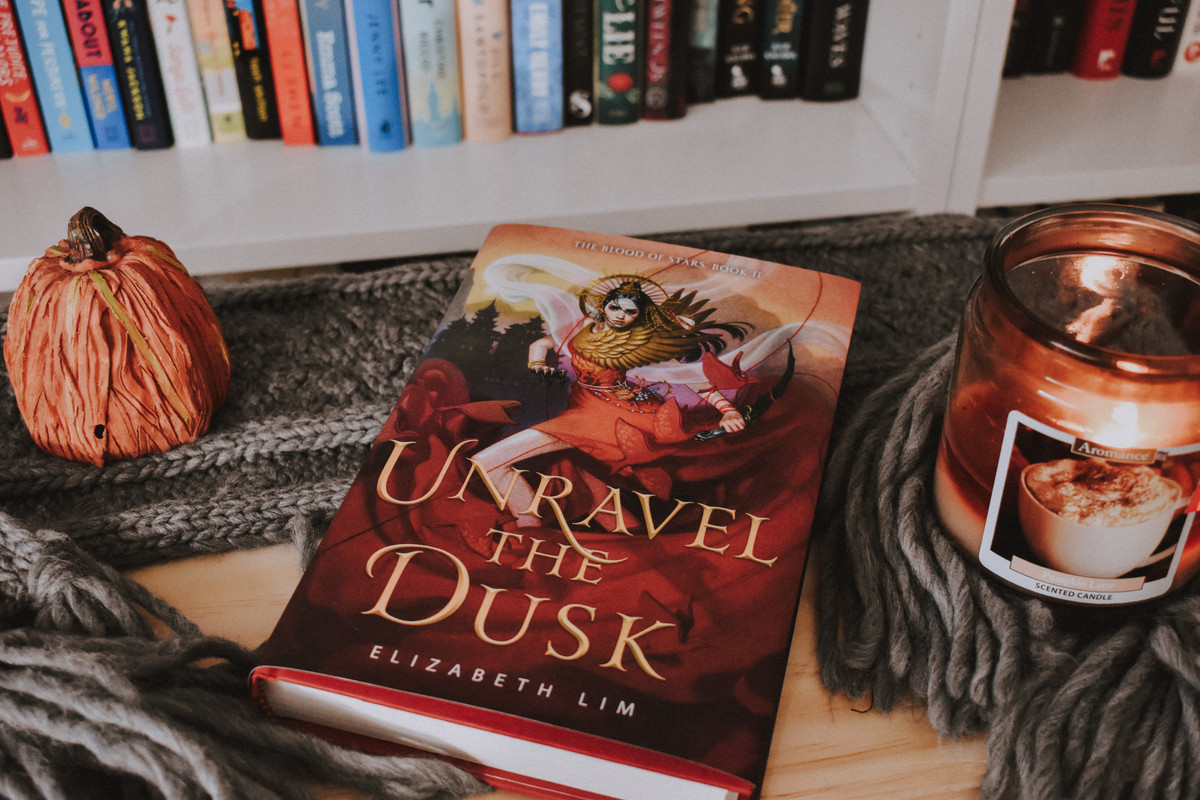 Unravel The Dusk
(The Blood Of Stars #2)
Elizabeth Lim
Published by Knopf on July 7th, 2020
355 Pages
Goodreads ~ Amazon ~ Kindle ~ Audiobook ~ Book Depository
Synopsis:
Maia Tamarin's journey to sew the dresses of the sun, the moon and the stars has taken a grievous toll. She returns to a kingdom on the brink of war. The boy she loves is gone, and she is forced to don the dress of the sun and assume the place of the emperor's bride-to-be to keep the peace.
But the war raging around Maia is nothing compared to the battle within. Ever since she was touched by the demon Bandur, she has been changing . . . glancing in the mirror to see her own eyes glowing red, losing control of her magic, her body, her mind. It's only a matter of time before Maia loses herself completely, but she will stop at nothing to find Edan, protect her family, and bring lasting peace to her country.
---
My Review
I love how easy it is to get sucked into this story. I thought I was going to forget things that happened in Spin The Dawn, but luckily it was easy to remember what happened after a few chapters of this book.
I'm not going to go into much detail about this book as it will spoil things that happen in the first book.
I can say that I didn't love this book as much as Spin The Dawn. I feel like my enjoyment of the first book was because Maia and Edan. There was a lack of romance in this book. I know, this is not a romance novel and romance does not have to be in every single fantasy novel.
BUT. Since I was introduced to this couple in the first book, I needed more of them in this book. It was just a minuscule aspect of this book and I'm big sad.
Maia's growth in this book is impeccable. She does what she can to stop war from happening. She does what she can to help win the war. The war she's fighting on the inside makes it really hard for her to do the things she knows she needs to do.
I really enjoyed this story. I'm sad that it's over. I'm also kind of happy that this isn't a seven book series. The ending was perfect. I'm glad Maia got her ending that she deserves.
I'm only giving Unravel The Dusk three stars. I just found some parts to be kind of boring. The majority of this book just a big set up for the last six-ish chapters…