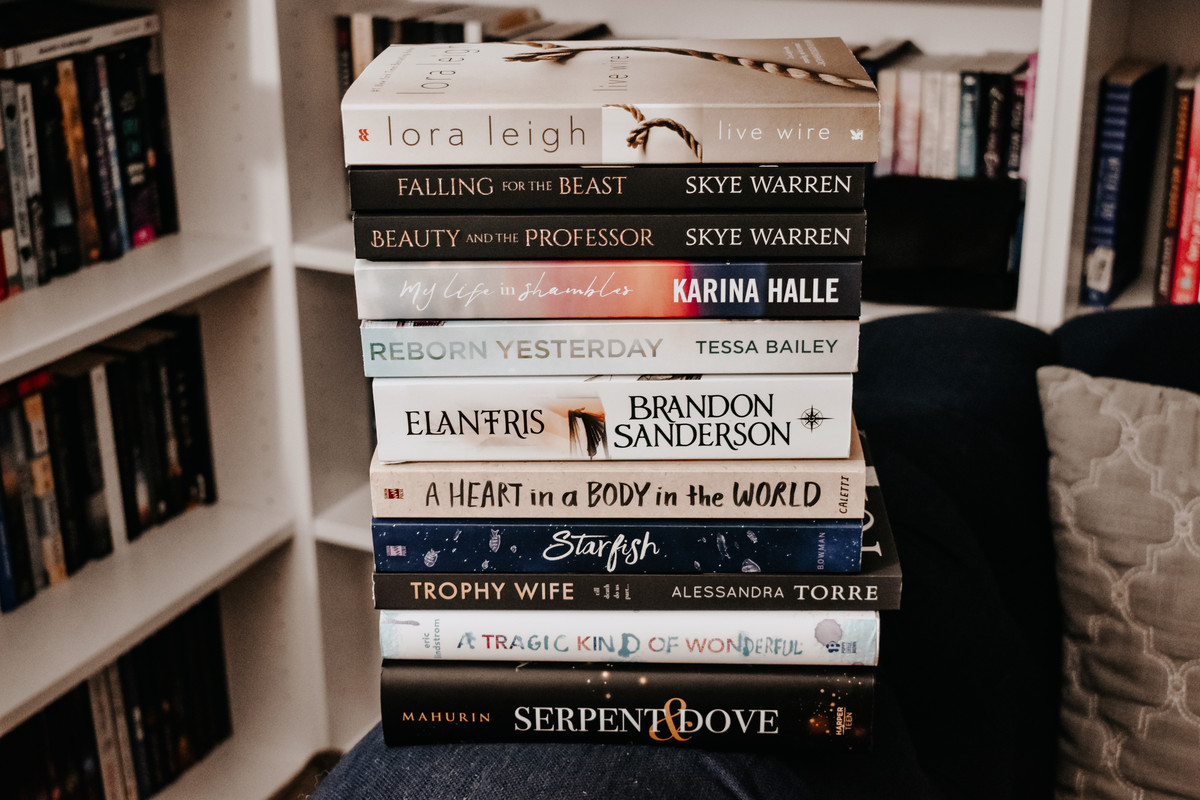 Welcome to my August wrap up! August was a bit of a mess for me. I took a break from writing book reviews. Don't be shocked if some of these links take you to their Goodreads page. I just could not find it in me to write reviews this month. I don't plan on writing reviews for the books that I read and didn't review. I'm hoping you all understand that.
With that being said, I read a total of eleven books in August. A couple were books I kind of wish I didn't read… and even more were books that I absolutely love. It was a nice mixture and I had fun with most of these books.
What books did you read this month?
Starfish by Akemi Dawn Bowman
Elantris by Brandon Sanderson
Reborn Yesterday by Tessa Bailey
A Heart In A Body In The World by Deb Caletti
Trophy Wife by Alessandra Torre
My Life In Shambles by Karina Halle
Serpent & Dove by Shelby Mahurin
Beauty And The Professor by Sky Warren
Falling For The Beast by Skye Warren
Live Wire by Lora Leigh
A Tragic Kind Of Wonderful by Eric Lindstrom